The Hostile Worlds Podcast: Exploring Our Universe
Join us on a journey to some of the most inhospitable, humbling, and frighteningly beautiful places in the known universe. Hostile Worlds is podcast that helps you explore alien landscapes all from the comfort of your headphones.
From the freezing hydrocarbon oceans of Titan, to the scorched, suffocating wastes of Venus – we'll take you on an immersive audio tour to all the places you'd die to see… and places you'd die if you saw.
You'll join the crew of The Tardigrade, an all-purpose vehicle that can float, fly, dive, and dig through any environment in the universe. There, you'll learn all the facts you'll ever need to act as THE space exploration authority down your local pub on a Friday night.
Hostile Worlds is a unique documentary/audio drama hybrid – brought to you by the folks at ThePodcastHost.com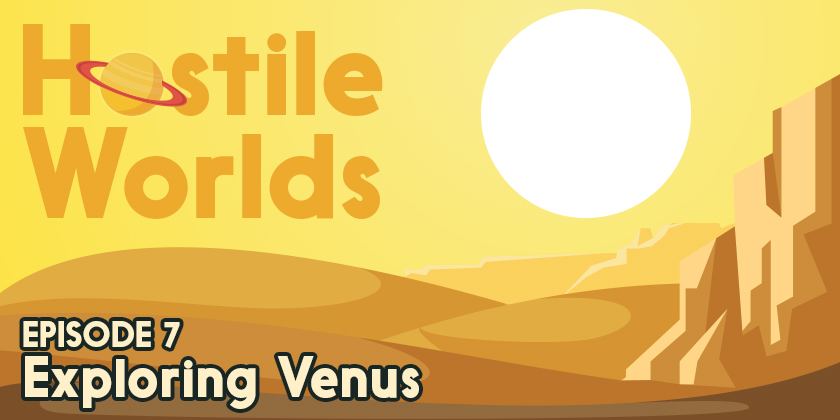 Welcome to Venus, the second planet from the sun and the closest other planet to Earth. So, why do we always think of Mars as the closest and likeliest candidate for off-world exploration and habitation? On this episode, Sarah and David head to the only planet named...
Join the Crew!
Sign up below and we'll keep you up to date on new missions. Or, new episodes, for the imaginationally limited!